What Channel is the Giants vs. Cowboys Game on Tonight?
The New York Giants begin their season on Sunday, September 10. They have 18 games to play. They will finish their season against the Philadelphia Eagles on January 7, 2024.
What Channel is the Giants Game on Tonight?
Tune in to NBC to catch the New York Giants squaring off against the Dallas Cowboys on Sunday, September 10.
The action unfolds at MetLife Stadium in East Rutherford, NJ, with kickoff scheduled for 8:20 p.m. ET.
Where to Watch and Stream the NY Giants Game Tonight?
Tonight's Giants game can be viewed on NBC. If you want to watch it online, you can use FuboTV, Sling TV, Hulu + Live TV, YouTubeTV, or DirecTV Stream.
Want to watch the Cowboys vs. Giants game for free? Try the FuboTV free trial.
For fans eager to stream all NBC NFL games, Peacock is another excellent subscription option.
Which Channel Will Broadcast the Most New York Giants Games?
For the 2023-2024 season, FOX will televise most New York Giants games with a total of 9. However, NBC and CBS each get 2 games. Meanwhile, ABC, ESPN, and Prime Video will each air one game.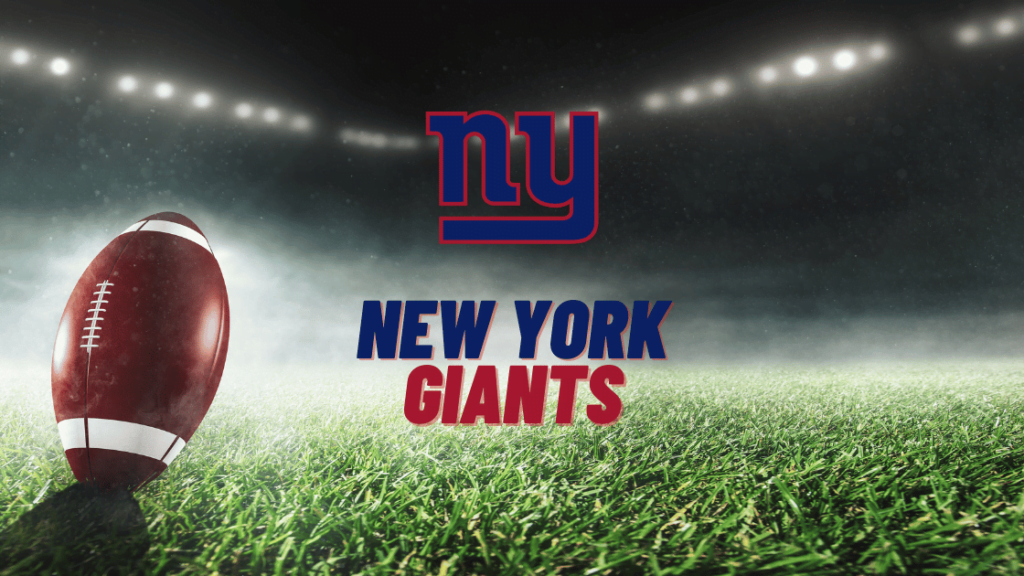 New York Giants TV Schedule 2023-2024
| WK | DATE | OPPONENT | CHANNEL | TIME (ET) |
| --- | --- | --- | --- | --- |
| 1 | Sun, Sep 10 | vs. Cowboys | NBC | 8:20 PM |
| 2 | Sun, Sep 17 | @ Cardinals | FOX | 4:05 PM |
| 3 | Thu, Sep 21 | @ 49ers | Prime Video | 8:15 PM |
| 4 | Mon, Oct 2 | vs. Seahawks | ESPN | 8:15 PM |
| 5 | Sun, Oct 8 | @ Dolphins | FOX | 1:00 PM |
| 6 | Sun, Oct 15 | @ Bills | NBC | 8:20 PM |
| 7 | Sun, Oct 22 | vs. Commanders | CBS | 1:00 PM |
| 8 | Sun, Oct 29 | vs. Jets | CBS | 1:00 PM |
| 9 | Sun, Nov 5 | @ Raiders | FOX | 4:25 PM |
| 10 | Sun, Nov 12 | @ Cowboys | FOX | 4:25 PM |
| 11 | Sun, Nov 19 | @ Commanders | FOX | 1:00 PM |
| 12 | Sun, Nov 26 | vs. Patriots | FOX | 1:00 PM |
| 13 | Sun, Dec. 3 | BYE | BYE | BYE |
| 14 | Mon, Dec 11 | vs. Packers | ABC | 8:15 PM |
| 15 | Sun, Dec 17 | @ Saints | FOX | 1:00 PM |
| 16 | Mon, Dec 25 | @ Eagles | FOX | 4:30 PM |
| 17 | Sun, Dec 31 | vs. Rams | FOX | 1:00 PM |
| 18 | Sun, Jan 7 | vs. Eagles | TBD | TBD |