Discover, Watch, Celebrate!
Navigating the NFL season has never been this easy. Whether you're trying to find out when your favorite team plays next, need a reliable TV guide, or search for ways to watch the NFL season without cable, we've got you covered.
Why Choose NFL Playoff Pass?
🌟Comprehensive Coverage: Never miss a moment from the regular season's first whistle to the Super Bowl's final touchdown.
🌟Tailored TV Guides: Not sure where to tune in? Our detailed TV guides ensure you'll always know where and when to catch the action.
🌟Cable-Free Experience: Say goodbye to hefty cable bills! Discover many ways to enjoy the NFL season without the constraints of traditional broadcasting.
🌟Dedicated to Playoffs: While we love every tackle, touchdown, and field goal of the regular season, we have a special place in our hearts for the playoffs. Get in-depth analysis, predictions, and coverage of every playoff game.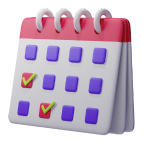 NFL Schedules
Weekly breakdowns ensure you're up-to-date with every match-up.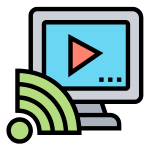 Stream Without Cable
Detailed guides on the best streaming platforms, packages, and deals.
Analysis & Predictions
Dive deep with our analysis, giving you the edge in every playoff prediction pool.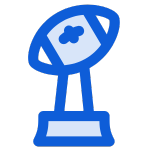 Super Bowl Central
Complete guide to watching the Super Bowl and its latest updates and more.
Latest Updates